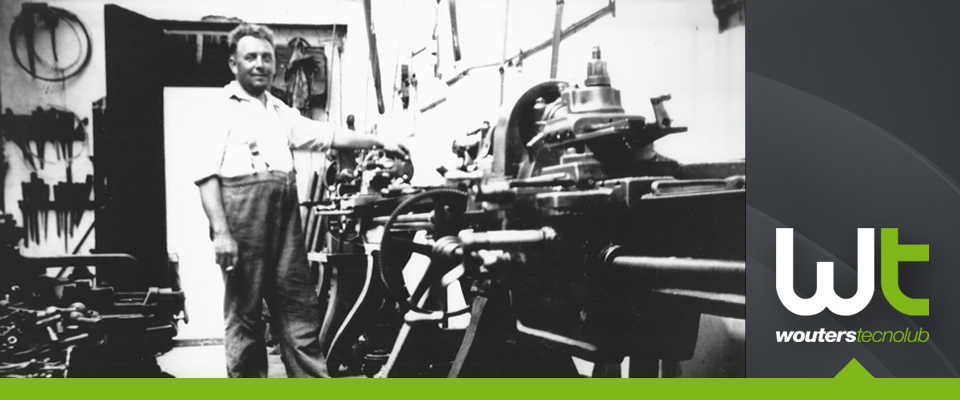 In 1926, Henri Wouters Wouters founded the Workshops. Working alone, he then manufactured parts subcontracted for Air Liquide Seraing. The company grows and diversifies.
In 1979, Jean-Marc Wouters, enters the company of which he became manager in 1986.
The number is then a dozen people. The passage of the 2000, S.A. ESTABLISHMENTS Wouters is ISO 9000 certified.
The quality of its organization and its products enables it to obtain the status of « European Provider » for Air Liquide.
TECNOLUB was created in 1988 by Blaise Raymond. This is initially a lubricant sales office.
In 1989, TECNOLUB develops its first micro-lubrication systems.
This emerging technology continues to evolve in the next decade and the fields of application are increasing: cutting, milling, turning, stamping, rolling, plating layer with precisely controlled weight …
TECNOLUB reputation growths. In 2006, AIRBUS and BOEING command their first micro-lubrication systems.
Raymond Blaise unfortunately do not have time to savor his success, he died on 27 October 2008.
In 2013, convinced of the mutual interest of such an operation, the ESTABLISHMENTS WOUTERS integrate the activities of TECNOLUB Studies Office in their service offering to become WOUTERS-TECNOLUB.
The company now employs about 18 people.